Shared Player Development Philosophies bring Two Local Soccer Organizations Together
Temecula, Calif. January 25, 2021- City SC Temecula announces the formation of a strategic partnership with Futsal Club in Temecula. This partnership brings together the shared player development philosophies of the largest youth soccer club in Temecula Valley and the premier futsal club in the county. City SC Temecula and Futsal Club will share resources and staff to help bring futsal to City SC Temecula's 54 competitive club teams.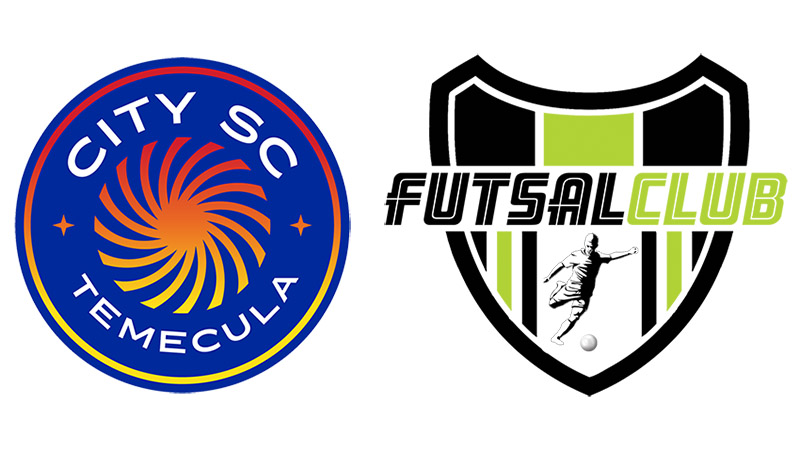 "As we look to develop the most creative and intelligent soccer players possible, futsal must play an important role in that process", said Terry Olsen, Director of Soccer Operations at City SC Temecula. "Our long-term vision is to make futsal become part of our club's soccer DNA", said Olsen.
The relationship between City SC Temecula and Futsal Club dates back to 2017 when the club first joined Futsal Club's popular Spring and Winter Leagues. Since then, the relationship has grown and the circle was finally closed this month with the hiring of Coach Carlos Basso, the Co-Founder of Futsal Club.
"We have been working closely with City SC for the past several years and are excited to take our partnership to the next level", said Chris Williams, Co-Founder of Futsal Club. "We appreciate City SC's ambition, growth, dedication and commitment to player development as a community and a club," said Williams.
To lead the Futsal Revolution at City SC Temecula, Carlos Basso joined the club as Head of Futsal Player Development. Carlos' futsal career both as a player and a coach is impressive. It includes representing the U.S. National Team in six International Futsal Championships and leading his team to a National Championship in 2004 as coach and player. Born in Sao Paolo, Brazil, Coach Carlos has been an influential proponent of futsal and has been viewed as one of the most important figures in introducing the game to Southern California. Coach Carlos has been a highly respected and popular coach in Temecula Valley the past 20 years.
"Futsal can really help speed up the process of developing technically gifted and confident players," said Carlos Basso. "Our futsal players will have 600% more touches on the ball, which in the end will help City SC players become better players", said the charismatic Brazilian.
Carlos Basso will also coach Girls 2006, Girls 2010 and Boys 2010 teams at City SC Temecula this upcoming season.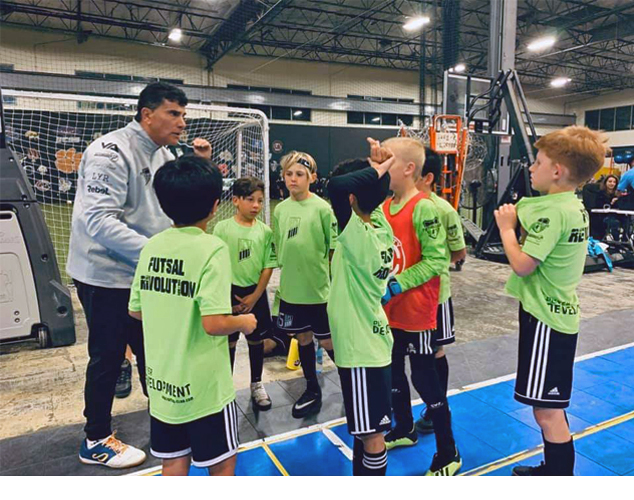 "We have always been such admirers of the outstanding program Carlos Basso and Chris Williams have built at Futsal Club, since founding together in 2015, from the structure, to the staff, to the coaching," said Terry Olsen. "We are extremely proud to be partnering with such a class organization and cannot wait to introduce Futsal Club's programs to our players and families," said City SC Temecula's Director of Soccer Operations.
---
About City SC Temecula: City SC is the largest youth soccer club in Temecula Valley with 54 competitive teams and recreational soccer programming both in Temecula and Menifee Valley. Temecula United is a 501 (c) 3 non-profit.
About Futsal Club: Futsal Club, LLC is a year-round player development program founded by a group of guys with a passion for soccer. Futsal Club is a 'Club Neutral Program', encouraging players from any Club (friends and/or competitors) at any level to play, develop and compete together in addition to their soccer club program. Futsal Club provides players the opportunity to further develop their skills in a highly professional and competitive environment.
Online: https://futsal-club.com/
#PlayerDevelopment